Welcome back to blogging, myself that is. I've been trying to get back in the mindframe I was once in months ago. I'm getting there...slowly. It feels good though, getting a lot of work done lately, feels weird when I'm not doing some kinda work. Everything I touch I've been trying to put my all into it. I guess when I'm progressing and doing something productive it doesn't allow life's everyday obstacles bother me, so I need that right about now lol. Just finished the "Go" cd cover yesterday, also had a photoshoot with Big V & Pages in Hopkinsville, Kentucky yesterday afternoon. The shoot went well, they always show me a lot of love out there. So expect to see those photos soon.
Music is my motivation, so the inspirational song I chose for today is:
Wale - New Soul
http://www.youtube.com/watch?v=6x-xlHdbqr0
Lately, in my playlist rotation has been the new mixtape by Los (from B-More) called "Zero Gravity". That joint is AMAZING. So definitely make sure yall check that out. Its available for free download online. When I say Amazing that means not only every track, but every bar in every song.
Twenty4Seven Magazine. Yea we still moving forward, rising at a rapid pace. The new issue is available! We are currently on our 4th issue, and almost done designing the 5th. The quality itself is blowing people away, so of course we've got the competition a lil shook lol. Spotted the other day that one of them was stealing our style in a lot of design aspects *cough cough* Midwest Leak. If it was one issue...it would've been a coincidence, but of course is a lot more than that. The first reaction is always to get upset, but after that, I'm not even worried because the creativity of my team will always crush the mimics. We going in full throttle! Taking the mag to the top and each one of our endeavors as well. So bottom line...roll with us or get rolled over. Twenty4Seven.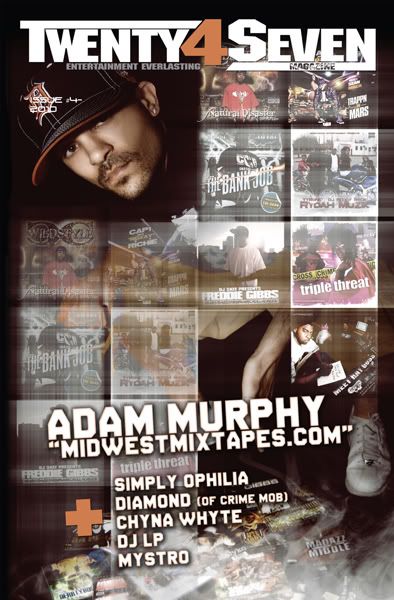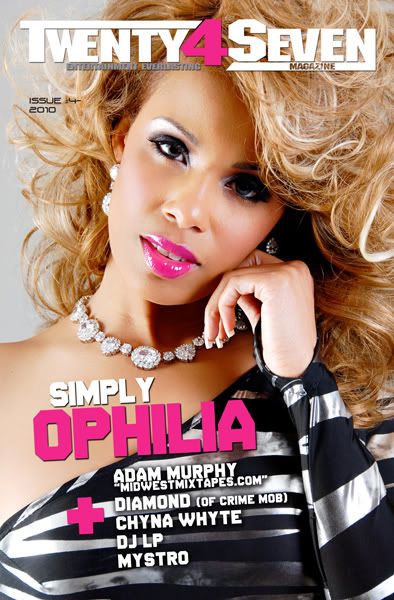 creatorofcreativity.blogspot.com